Reiki and Energy Balancing in Asheville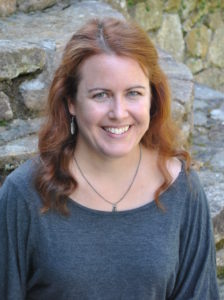 My name is Jen, and I created Lighten Your Space, LLC as a service for anyone looking to brighten their personal light and improve the feel of their own space. Reiki can provide you with a calm, peaceful feeling and refresh your "personal space" (a.k.a. you!). Energy clearing can help your self, home or business feel lighter and more positive. As a Reiki Master teacher/practitioner, I have worked with people, animals, and places to relieve stress, restore harmony, and promote healing.
For home and business clearings, I use Reiki energy along with the ancient practice of "smudging" (burning herbs and/or incense). For personal sessions, I use pure Reiki energy and essential oils. For animals, I use pure Reiki energy only. My goal in any session is to clear the air, balance or "reset" the energy, and invite light and positivity into your space!

I offer Reiki Level I/II workshops at a lower cost than many local teachers in an effort to make Reiki, for personal use, available to more people. Current class offerings will be posted on Facebook.